Modeling Disease Spread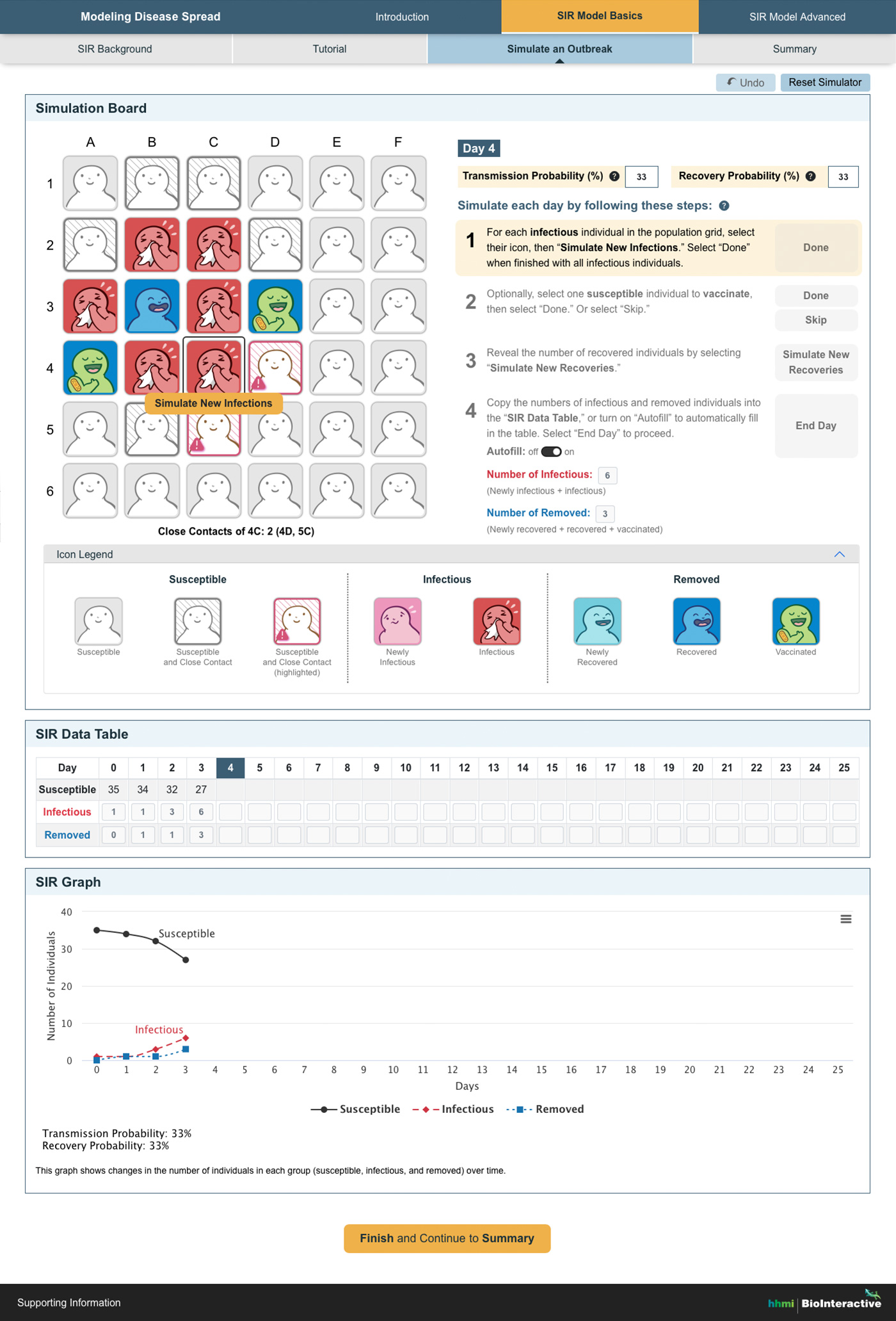 This interactive features a disease spread simulator, including a step-by-step tutorial mode. An advanced epidemic simulator allows users to input variables and graph the results automatically.
A3MG developed this interactive working with content producers and designers at HHMI BioInteractive. A3MG programmed the UI/UX, simulators, interactive graphs, and accessibility elements.
This project has been designed to comply with the WCAG 2.1 AA accessibility guidelines.
Client: Howard Hughes Medical Institute
See more A3MG projects:
Interactive Media
Interactive Videos
Virtual Labs